Treat yo' self is one of our favorite sayings at WW. Seriously, from happy hours to new Sephora buys to massages we love to celebrate being us. Unfortunately, that kind of treat yo' self mentality can often be a lot of money. So, we decided to create a handy-dandy suggestion post of ways of treating yo' self and practicing self-care…without trashing your bank account.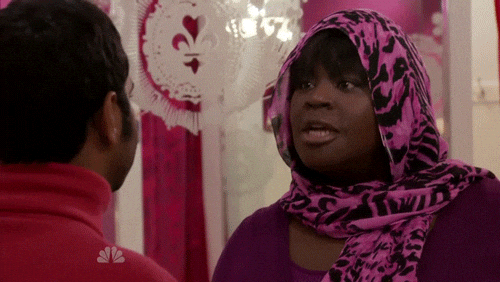 Take a beat from the world and enjoy some thunderstorm sounds from the comfort of your home. Creating a chill environment to let your mind rest, get ready for a short nap, or even as you're getting ready to go out can help center yourself. Plus, you don't need a fancy sound machine. There are tons of free apps & websites to take advantage of. One of our favorites is

RainyMood

."
Speaking of soundscapes, have you tried meditating? It might seem a little nuts, but with some practice you can center yourself in twenty minutes flat (more or less). We did a millennial meditating guide, which you can check out

here

.
Get lost in another world (or perspective). Buying books is spending money, right? WRONG! If you are  DC/MD/VA resident, you have access to every library in DC/MD/VA…this means you can pick up any book available at any of the libraries, or have it shipped to you at the closest library to you. If you don't want to leave your house, you're in lucky.

DC Public Libraries partnered with Overdrive

which means you have literally thousands of audiobooks and eBooks at your disposal. So, you can dive into literally thousands of new worlds without ever having to spend a dime.
Take a tour around the moments at an "off-time". While summer & spring might see the Mall and monuments littered with people, there are always good times to go – like after 5pm, or before 9am! Pop in some music, a podcast, your favorite new audiobook…or just enjoy the sounds of the city as you enjoy the wonderful (free) things DC has to offer. If you can also pensively sit on the banks of the basin and pretend you're the star of a classic 90s girl-meets-boy-boy-likes-girl-girl-feels-conflicted-about-liking-boy movie (not like we've done that or anything…). You can even go on a self-guided tour,

like this one

.
See if you can go 24 hours without social media, the internet, cable, and your phone. Remember when you were little and didn't have a tiny computer in your pocket or purse? Try reliving it – even if only for a day. You might be surprised what you find out about yourself.